Today one of my favorite person I met though blogging was born. First of all if you don't follow Caryl do yourself a favor and go, she is real, fun, a firecracker and will give you the nudge in the right direction if you are unsure whether you should buy something or not. I am so happy she found me and made me love her so much. She lives all the way in St Louis but I've managed to see her twice, now if only I could convince her and her husband to move to South Florida. I really wish I could screenshot some of our convos for you but that would be too much lol, trust me. For her special day I wanted to share how we constantly enable each other and a few other things like…
Caryl has the most glorious hair I've seen and touched it, make sure to check out her hair series where she dish out on all her hair secrets.
She is the queen of mix and matching check out her random roundup every Friday and find 1000th ways to wear what you already have.
Her flat-lay skills are legit and I learned everything from her. Check out all her magazine worthy flat lays here.
We constantly influence each others purchases, and it goes a little like this
So I saw her wearing this shirt, in this post. I got it as well and wore it here.


Then I mentioned wanting to get these wedges I'm wearing here, she helped me stalked them and of course got herself a pair as you can see here.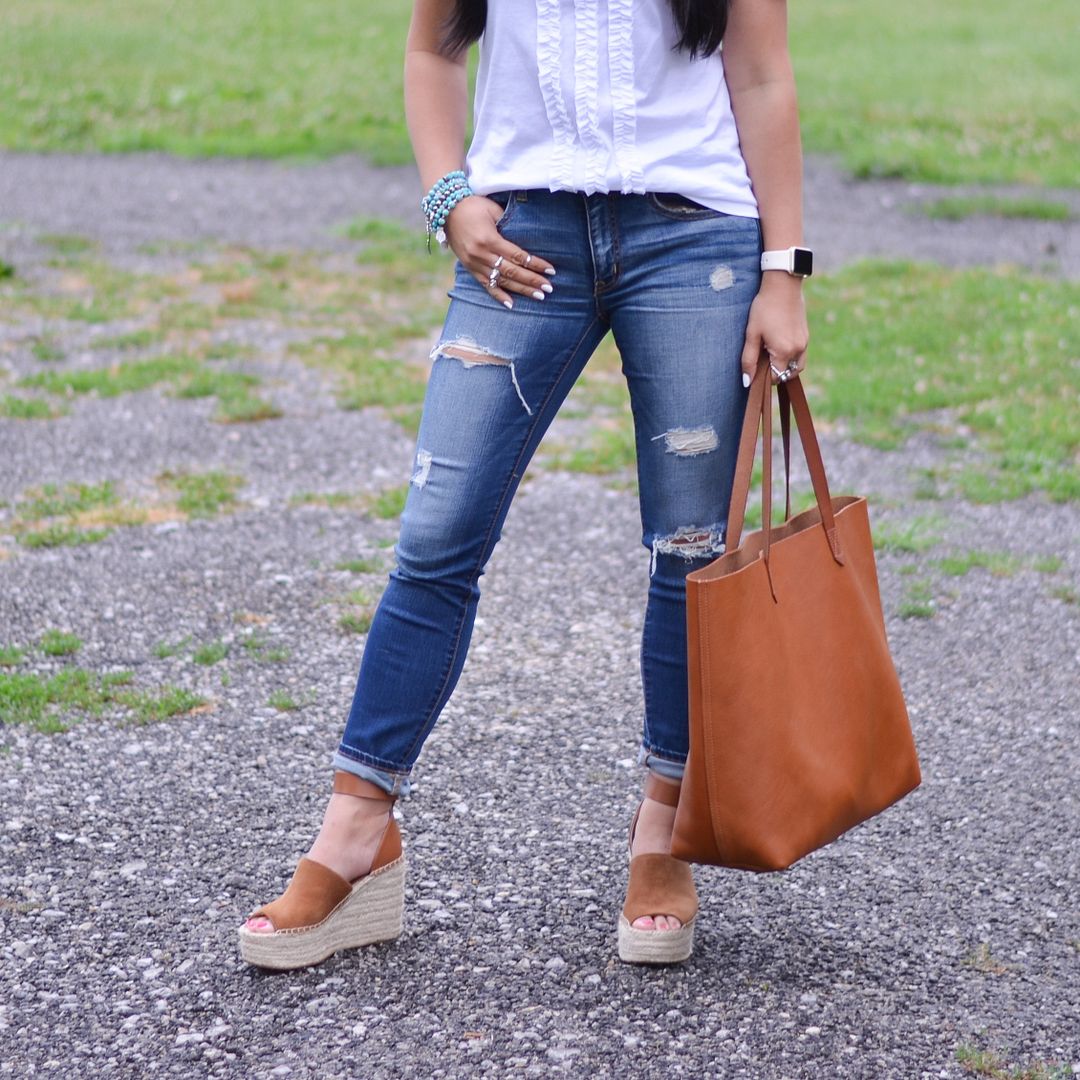 Then she convinced me to get this camera bag after I saw it on her here.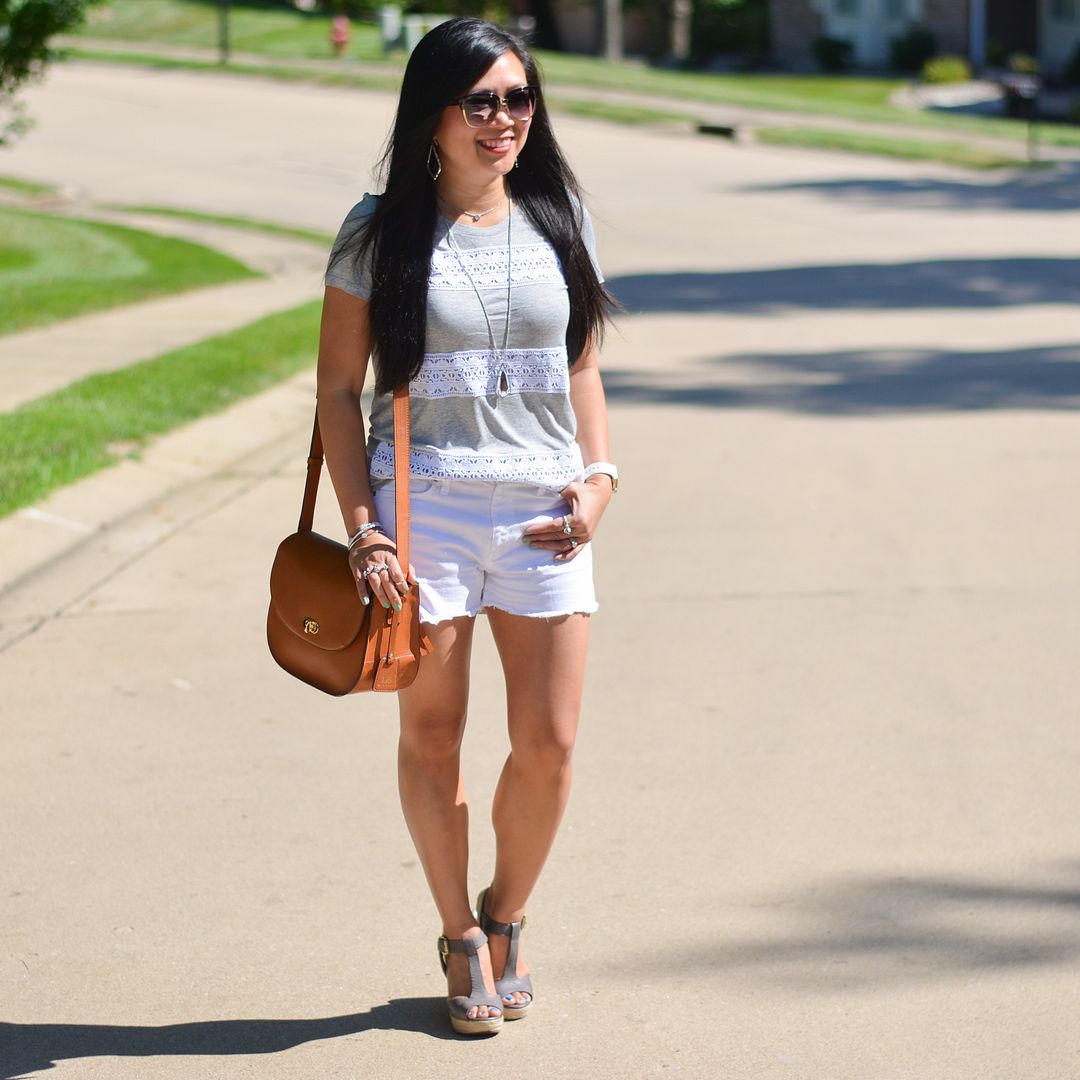 But I convinced her she needed the shorts in the post below that I wore here.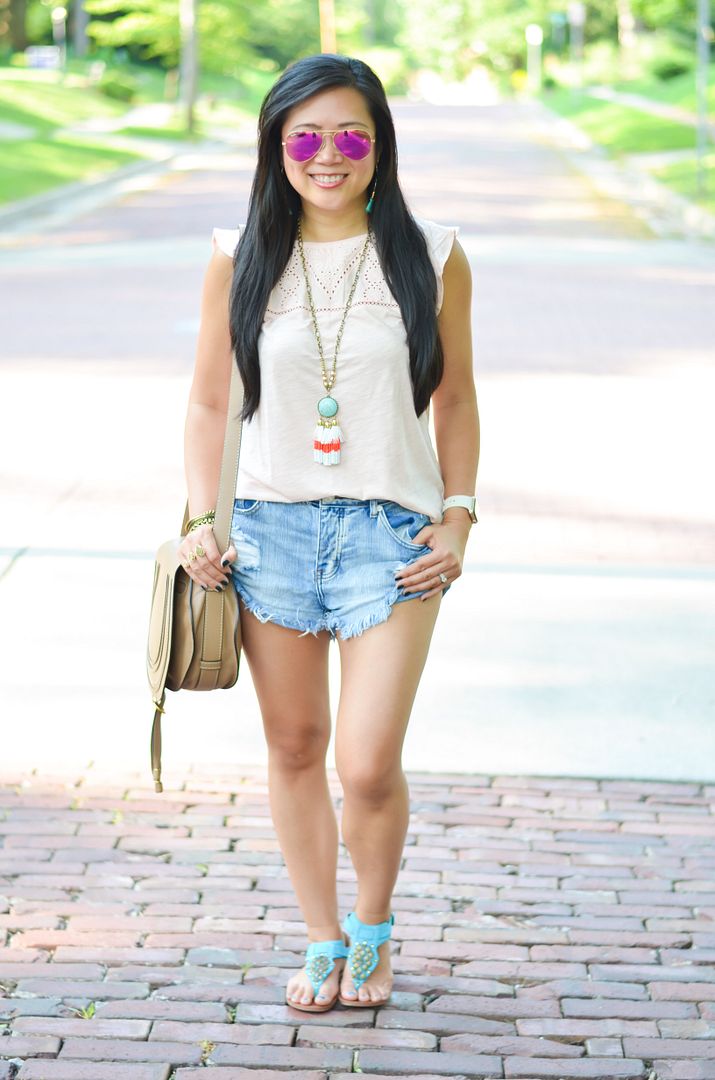 See this really could go on forever, trust me. Stop by her blog and show her some love.
Happy Birthday Caryl!
---